Westminster Post & Beam
59 Minott Road, Westminster, MA 01473 978-874-2119
Skip and Nancy's house. Page 7
Back to Page 6
NOTE: Click the small picture to view a larger image.

---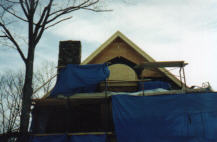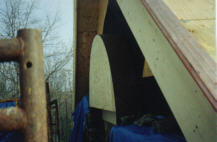 A plywood form for the masonry radius was built and awaits stonework.

---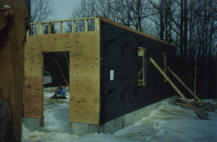 The garage framing has begun.

---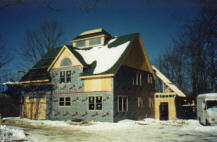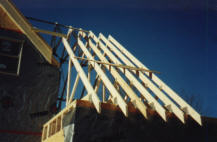 Trusses on the garage have been started.
---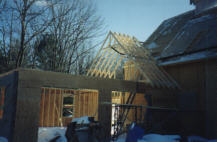 The trusses from the front side of the garage.
---
Back to page 6
On to page 8