Westminster Post & Beam
59 Minott Road,
Westminster, MA 01473
978-874-2119

Skip and Nancy's home Page 4
Back to Page 3

In early November 1999, Westminster Post and Beam erected a white pine timber frame on a hill in Petersham.
The pictures that follow show the building of Skip and Nancy's new home.
Please be patient; the photos may take some time to load....
This is the fourth page of photos

---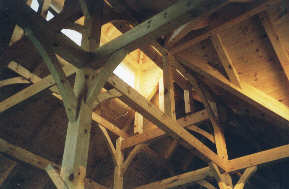 A look up towards the monitor. Notice the valley rafter in the sunlight at the right of the photo.
---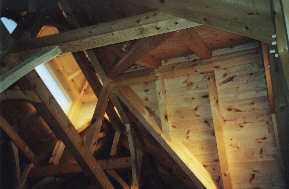 Another look up into the dormer.
---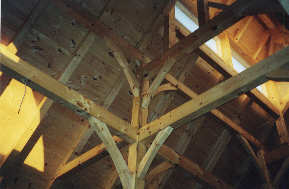 Lots of wood and timber everywhere you look.

---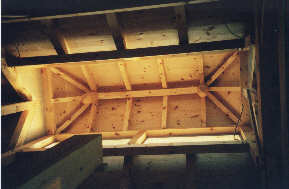 I still like looking up into the monitor the best. It sure beats skylights for light and dramatic effect.

---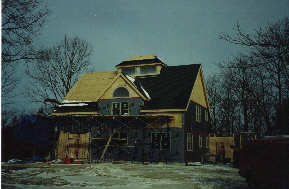 Hard to see but thse are shingles going on the roof and that is snow on them.

---
Back to page 3
On to page 5