Westminster Post & Beam
59 Minott Road,
Westminster, MA 01473
978-874-2119

Skip and Nancy's home Page 3
Back to Page 2

In early November 1999, Westminster Post and Beam erected a white pine timber frame on a hill in Petersham.
The pictures that follow show the building of Skip and Nancy's new home.
Please be patient; the photos may take some time to load....
This is the third page of photos

---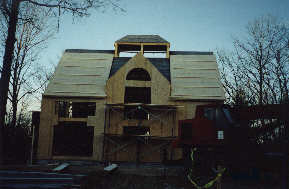 The frame gets stess skin panels
---

Stress skin panels complete.
---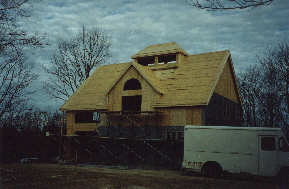 Panelled frame trimmed out with gable end extensions and soffits.
---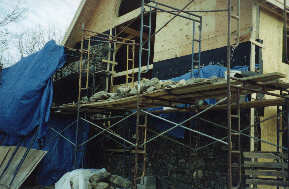 The masons continue up the exterior gable end.

---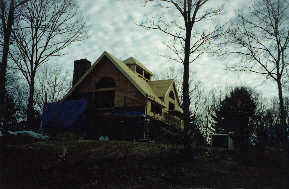 A view from down the hill a ways....Why is it always getting dark when I take pictures?

---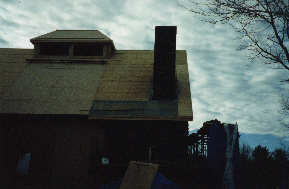 Yes, the chimney is leaning......about 1" for each beer the masons drank before lunch time.
Sometimes you don't get to pick all the subs.

---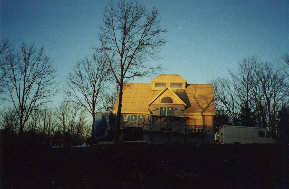 Some windows in...and still the sun sets.

---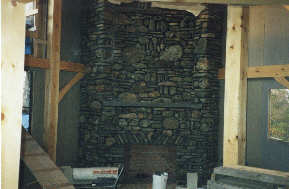 The massive stone corner fireplace from inside.

---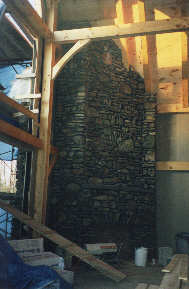 Another view of the 20 foot high fireplace.

---
Back to page 2
On to page 4