International Smoking Systems (ISS), a DBA of Sutherland International Ltd., was established in 1993 and is backed by more than 30 years experience in the seafood industry.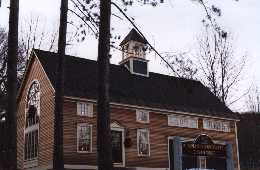 ISS now manufactures its own line of smoking kilns and defrosters. The design is based on the world famous Torry Kiln which provides superior horizontal airflow technology. They are unmatched in the industry for superior performance and quality. ISS utilizes the latest touch screen controls along with microprocessor controlled proprietary software and wireless probes ensuring consistency and exceptional quality. ISS can also supply brand new control systems to your old AFOS Kilns and Defrosters.
ISS also refurbishes and sells used soft salmon slicers and vacuum packing equipment. We specialize in supplying GEBA soft salmon slicers and Roscher vacuum packing machines. Roscher was the first company to build a stainless steel vacuum packing machine which quickly became the industry standard. GEBA invented the soft salmon slicing machine and their slicers are still used throughout the world.
ISS can provide: sales of rebuilt equipment, service/support, and spare parts for these companies. ISS also tests ALL equipment before it leaves our facility. Whether it is one piece or a complete operation, ISS will not only provide the equipment, it can provide design services for complete plant layouts.
---
23 WATER STREET POST OFFICE BOX 480 ASHBURNHAM, MA 01430 USA
TEL. (978) 827-3160 (800) 269- 2367 Fax: (978) 827-3162
Email us at:
sales@intlsmokingsystems.com
This web site created by Wildman Mike Webdesign. Contact us at Mjfklf@aol.com