FSM 600 SKINNING MACHINE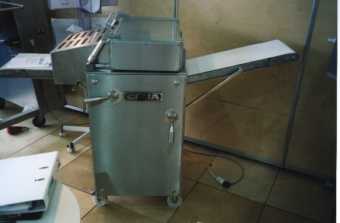 It was only natural that GEBA would get into the skinning business. It was necessary to ensure that the quality of the skinning was of an excellent level to ensure the best slicing.
This was only a start as there are other equally important attributes that are required: safety, performance, deep skinning, and cleaning. These have now all been achieved with the FSM 600. Adjustable inflatable roller, and knife depth add to the versatility of this machine.
Once again, GEBA has proved that they are a leader in their field.

---
23 WATER STREET POST OFFICE BOX 480
ASHBURNHAM, MA 01430 U.S.A.
TEL. (978) 827-3160 (800) 269- AFOS
Fax: (978) 827-3162
Email us at: ISSSmokesintheUSA@compuserve.com
This web site created by Wildman Mike Webdesign. Contact us at Mjfklf@aol.com