Westminster Post & Beam
Skip and Nancy's home

In early November 1999, Westminster Post and Beam erected a white pine timber frame on a hill in Petersham.
The pictures that follow show some of the process of building Skip and Nancy's new home.
---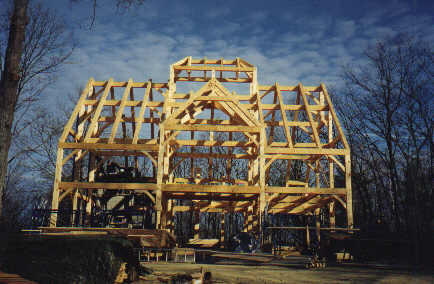 The frame looking from the south side.

---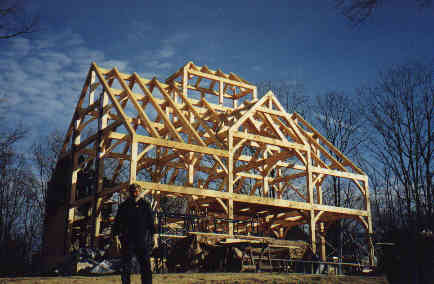 Dick Chapman poses in front of the frame he helped craft.

---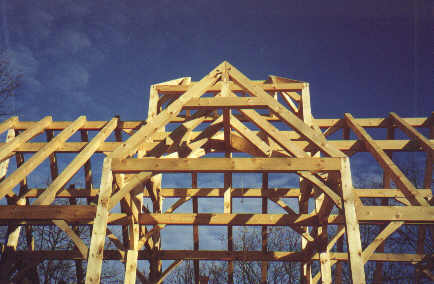 Close up looking up at the dormer.

---