Westminster Post & Beam
59 Minott Road,
Westminster, MA 01473
978-874-2119

Skip and Nancy's home

In early November 1999, Westminster Post and Beam erected a white pine timber frame on a hill in Petersham.
The pictures that follow show the building of Skip and Nancy's new home.
Please be patient; the photos may take some time to load....

---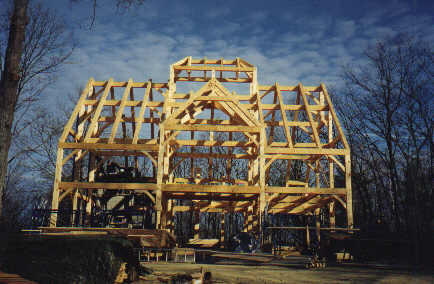 The frame is up. A view from the south side.

---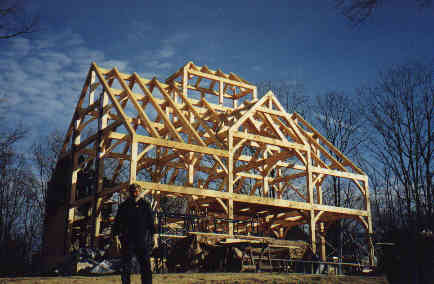 Dick Chapman poses in front of the frame he helped craft.

---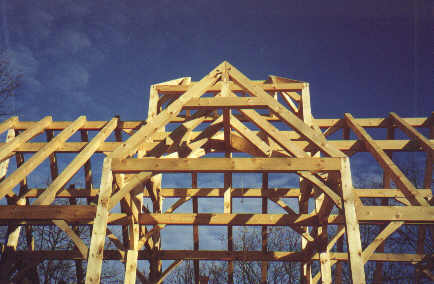 Close up looking up at the dormer.

---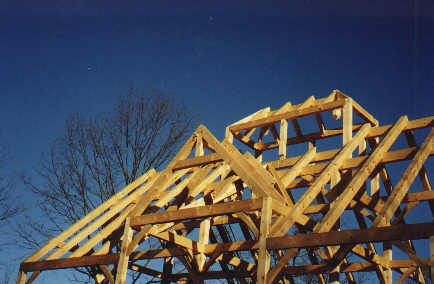 Another view looking up at the dormer, the valley rafter connecting the main roof rafters with the dormer rafters, and the monitor at the very top of the frame with its hip roof.

---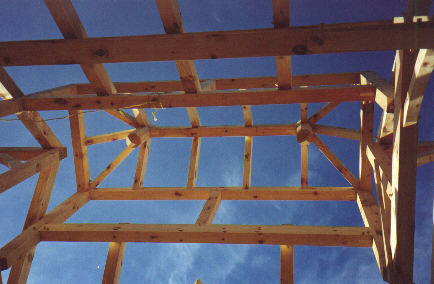 A view looking up through the monitor at the top of the frame.

---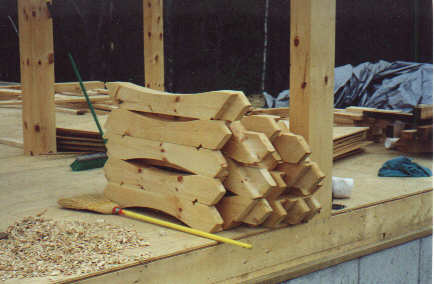 A stack of curved knee braces. Knee braces are the diagonals that hold the frame square.

---

More photos this way>>>>>>>>>>>click here